Blog Archives
Sasquatch's New Name
Less than a year after laying off more than 60 employees, Club Penguin has decided to let go of 28 more. The same way that happens when we lost Polo Field, and due to the layoffs, we've lost fourmore of Club Penguin's bloggers: Daffodaily5 from the English blog, Karlapop321 from the Spanish blog, Koa Koralle from the German blog, and Loustik005 from the French blog last year ago, and now this. 
The 28 figure is confirmed, however according to Castanet, a news website for Kelowna and the surrounding areas, a source told them that 28 is the exact number. The article also mentions that it's possible that more employees will be let go from the California office, as the 28 employees let go on Friday are all from Canada.
Another news website, TechVibes, has a bit more information, albeit unconfirmed. It says that employees from different sections such as QA, programming, and even the art team were let go.
While I'm skeptical about their source of this information, the TechVibes article also states that the employees were let go as Club Penguin no longer needs many people from their 2D team as they are moving towards the 3D version of Club Penguin, which we know as Project Super Secret. The article also goes as far as claiming that PSS will be mobile only. Of course, this is all unconfirmed, and thus I suggest treating it with scepticism for the time begin.
Bye for now,
Kyle103
Last week Spike Hike posted on Club Penguin's blog letting us know that a new Disney app was on the way and that it was the first part of Project Super Secret. Shortly after Megg posted a video about it. Currently the app is only available in Australia and New Zealand, however anyone can get it with a simple trick.
Here is the blog post and video:
Hi penguins!

A couple days ago, Spike Hike announced that we'd be releasing a new app in Australia and New Zealand to try out! There were tons of great guesses as to what the app might be – are you ready to find out what it is?!

Are you sure?

OKAY!

Check out this video to find out more:

Check out this video to find out more:

SO COOL RIGHT?!

Which feature do you like the most? Let us know in the comments below!

Waddle on,

-Club Penguin Team
Bye for now,
Kyle103
I emailed the Club Penguin Support about the throwback party called St. Patrick Day Party that was being held at the Puffle Party back in 2012, the last time it was around. I was hoping for them to have a throwback party since there will be a Puffle Party this March too. Click on read more to see what they said to me.
Continuing the tradition, Club Penguin will be holding their annual Puffle Party on the island next month. Megg made the announcement today on the game's official blog.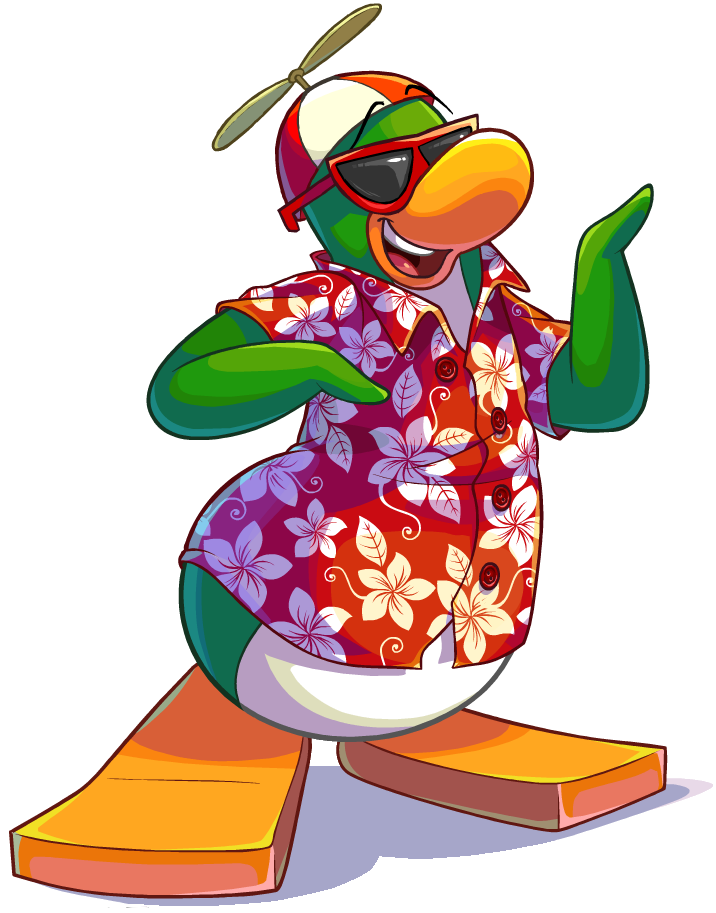 Rookie is in Town (literally, the Town :P) for the next week, so Megg has posted meetup times for this Club Penguin mascot on the game's official blog.
A week has passed since Herbert begun his Laser Dancer Party at the Snow Forts so the next part of his OPERATION DOOM plan has gone into effect, this time at the Town with a new pin hidden!